It is one of the treatments essential for beautiful and healthy skin, so reveal to you 6 recipes, exfoliating homemade that you can do even today.
Tips, recipes , exfoliating homemade that are simple, easy to make, and without ingredients complicated are always welcome.
But why is it so important to do the exfoliation? And with that frequency? We will answer these questions.
IMPORTANCE OF SKIN EXFOLIATION
Exfoliating prepares the skin to receive the care following masks or moisturizers, helping in cell renewal of the skin, given that it serves to eliminate the dead cells. As a result, you will get a skin that is more soft, uniform, smooth, silky and ready for hydration.
In addition, exfoliation helps improve the appearance of marks, spots, acne, roughness and stimulates the production of new cells with more collagen.
You must do this on the entire body, including the hands, feet, elbows and knees – parts of the body often forgotten, but which need, as much or more of the performance of the scrub.
HOW TO MAKE THE SCRUB?
Exfoliation is a procedure important to the skin of the face and body and should be done ideally once a week, practically for the whole body, and every 15 days in the feet and hands.
Just past the scrub on moist skin in circular movements and gentle, exerting just a little pressure, with care not to injure yourself. After, you should rinse well with warm water and put your moisturizer.
LEARN 6 RECIPES, EXFOLIATING HOMEMADE
A good exfoliator for sale on the market can be expensive and contain ingredients that can cause any irritation or allergy. So, why not prepare one of our recipes, exfoliating homemade? Check out your preferred.
1. EXFOLIATING BANANA
This exfoliator is rich in minerals and vitamins.
– Ingredients –
3 bananas
1 cup of brown sugar
– Mode of preparation –
Mix all of the ingredients in a bowl and knead well with the help of a cooking utensil.
2. EXFOLIATING PUMPKIN
This exfoliating homemade will help restore the brightness of skin
– Ingredients –
1 cup of pumpkin cooked
1 cup of baking soda
1/4 cup of honey
– Mode of preparation –
Cook the pumpkin in water, then drain and leave to cool;
In a bowl, mix well all the ingredients.
3. EXFOLIATING HONEY AND MINT
After you prepare this scrub, you will get a product that is a excellent moisturizer.
– Ingredients –
2 tablespoons of honey
50gr sugar
2 mint leaves
– Mode of preparation –
Mix all the ingredients in a container and wrapping.
4. EXFOLIATING COFFEE AND COCONUT
Treatment antioxidant and revitalizing.
– Ingredients –
5 tablespoons of coconut oil
5 tablespoons olive oil
1/2 cup sugar
1/2 cup of salt
2 tablespoons of coffee granules
1 tablespoon ginger grated
2 to 4 tablespoons of lemon zest, orange and lime
– Mode of preparation –
Heat the coconut oil until melted, simmer;
Pour into a large bowl along with the olive oil, the sugar, the salt, the ginger and the zest of citrus fruit;
Mix well all the ingredients;
Apply when you are at room temperature.
5. EXFOLIATING LEMON
A product with great amount of vitamin C.
– Ingredients –
2 lemons
1/2 cup of granulated sugar
1 tablespoon of honey
1 tablespoon of olive oil
– Mode of preparation –
Squeeze the juice from the lemon, add the olive oil and stir;
Then, add the honey and involve;
Mix the sugar until you get the consistency of a grainy.
6. EXFOLIATING COFFEE
To feet perfect, prepare this scrub.
– Ingredients –
1 teaspoon of coffee powder
1 drop of lemon essential oil
1 teaspoon of moisturizing cream
– Mode of preparation –
Mix all the ingredients;
Apply on the hands with circular movements.
Gallery
1000+ images about spa crafts on Pinterest
Source: www.pinterest.com
Exfoliator Diy Face
Source: diy.flatheadlake3on3.com
How to Make Sugar Scrubs + 6 Sugar Scrub Recipe Ideas
Source: premeditatedleftovers.com
How To Make Face Scrub At Home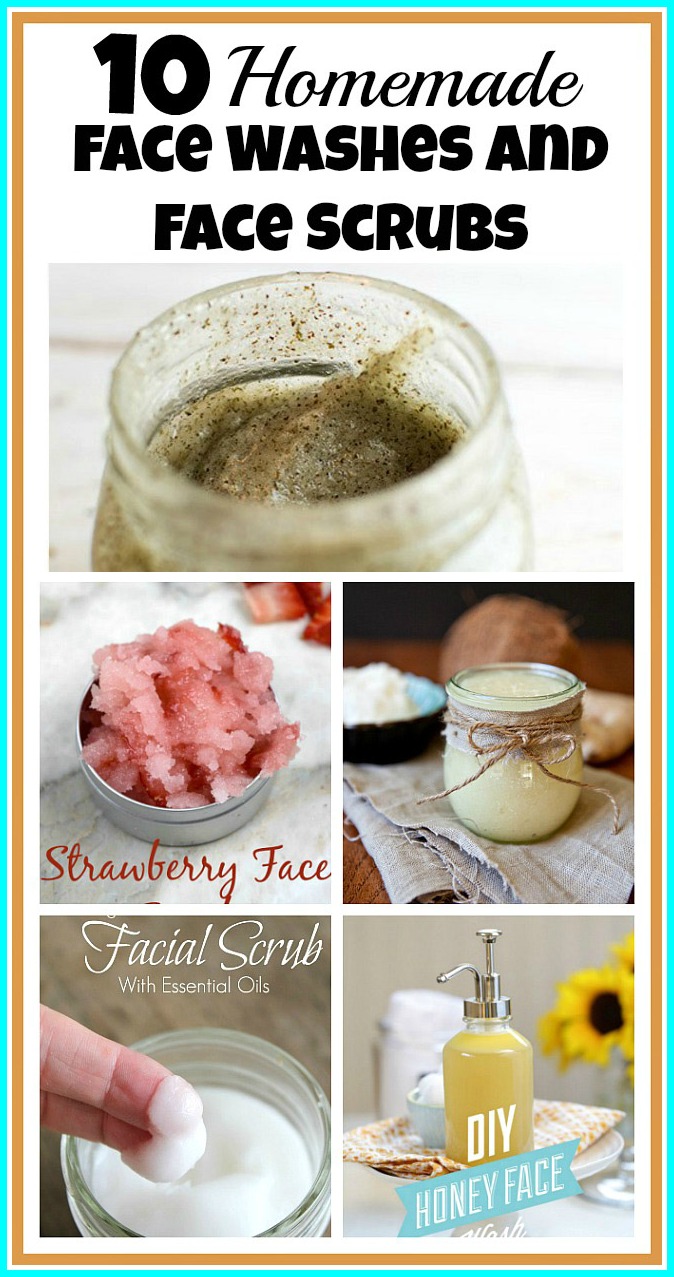 Source: howsto.co
How To Make Face Scrub At Home
Source: howsto.co
25+ best ideas about Natural Face Scrubs on Pinterest …
Source: www.pinterest.com
How to Make Sugar Scrubs + 6 Sugar Scrub Recipe Ideas
Source: premeditatedleftovers.com
These DIY Exfoliating Scrubs Are Amazing for Your Skin …
Source: www.sheknows.com
Best 25+ Exfoliate skin ideas on Pinterest
Source: www.pinterest.com
Recipes for after a lap band
Source: how-do-it.com
Excited to Exfoliate: 15 Body Scrubs for Flawless Skin
Source: www.merakilane.com
14 Ways To Treat Yourself When You're Having The "Hardest" Day
Source: www.mangobaaz.com
15 Homemade Face Masks Recipes
Source: tipjunkie.com
Best 25+ Mask for kids ideas on Pinterest
Source: www.pinterest.com
Healing Homemade Body Butter Recipes: 27 Body And Face …
Source: www.amazon.com
17 Luxurious DIY Sugar Scrub Recipes
Source: simplepurebeauty.com
6 DIY Body Scrubs That Will Make Your Skin Glow …
Source: www.pinterest.com
6 DIY Body Scrubs That Will Make Your Skin Glow …
Source: www.pinterest.com
Gentle DIY Exfoliating Face Scrub
Source: simplepurebeauty.com
Loby Art & Style: BEAUTY DIY of the week
Source: lobyart.blogspot.com